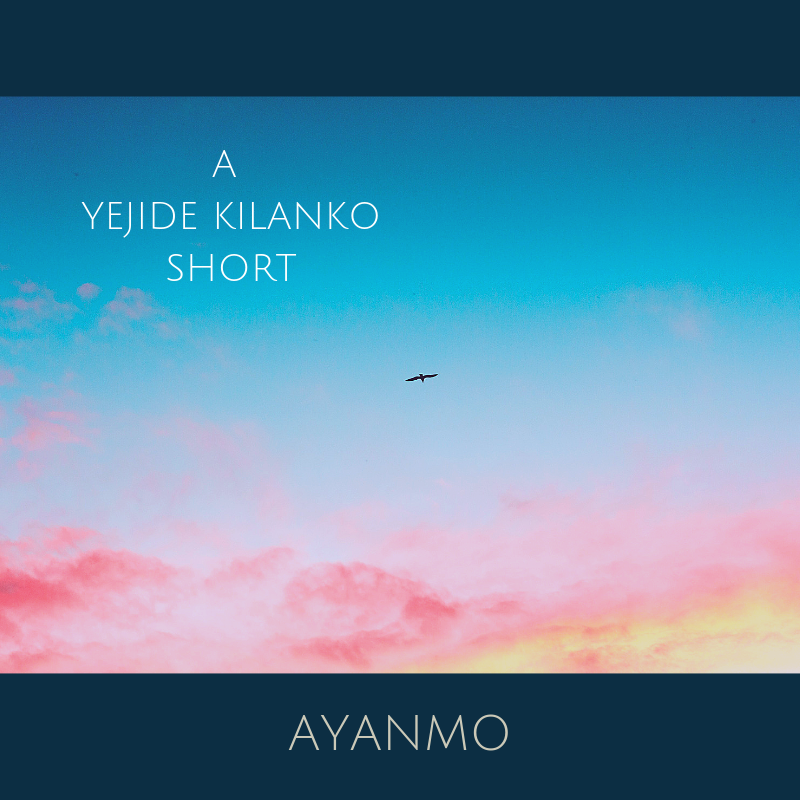 As they made their way out of the motor park, Senami tried to match his father's pace. On the days Baba collected the proceeds from the fish he sold to Chief Ashipa, the anticipation which brightened Baba's hooded eyes also lengthened his short limbs.
To distract himself from the pain radiating from his tailbone, Senami scrunched his eyes and recited the periodic table under his breath. Earlier in the week, his chemistry teacher told their class practice makes progress. The idea of a progressive life appealed to him.
Senami was on Polonium, atomic number 84 when the signboard for Ashipa Cold Room Enterprises came into sight. He tugged at his shirt. The thick sweat running down his back acted like glue.
Baba stopped. Senami straightened at the stern expression. "When we get there, behave yourself."
He bobbed his head. "Yes, Sir."
Senami counted sixty persons ahead of them on the line. He hoped the bookkeeper had enough money to pay them all. There were days when they sent them away with nothing because of what the bookkeeper called "a cash flow technicality." It was another way of saying prepare for harder times.
He glanced at his treasured plastic watch. An hour of uncoordinated shuffling and hissing had brought them to the front of the line. They stood a few feet away from the building's lower verandah.
As usual, the fish merchant, Chief Ashipa, sat on an upholstered chair. His white lace agbada bellowed each time the head of the silver standing fan placed beside him oscillated his way. Senami gave an internal chuckle. The chief's agbada looked like an open parachute.
The bookkeeper waved them forward. Senami stayed behind his father.
"Your son is almost a man ke," Chief Ashipa said to Baba.
Baba's face lit up. "In two years, Senami will have finishing secondary school."
Senami stood at attention as Chief Ashipa's appraising eyes swept over him. "He looks like a bright child. I should have a job for him."
"Senami is joining me in the family business." Baba's fingers painted big, round letters in the air. "Mausi and Sons Fishermen's Limitation."
Senami hung his head as he drew shapes in the sand with the tip of his rubber sandal. A cold room job was not going to be a part of his future. Neither was staying within the limiting boundaries of their sweltering fishing village.
He looked up at the sound of his name. Chief Ashipa dipped his hand into his sokoto pocket and handed the bookkeeper some money. The bookkeeper pointed the brand new notes in Senami's direction. He hesitated.
"It is unwise to refuse free money," the bookkeeper said with pursed lips.
Senami turned towards his father. The discrete double eye blink from Baba made him step forward. He pocketed the money and laid flat in the sand to express his appreciation. "E se, Sir."
Baba also prostrated. "May your hand never touch the bottom of your pocket."
Chief Ashipa snorted as he waved aside the effusive thanks. "My many pockets are deep."
During the walk back to the motor park, Senami blurted out the question bubbling in his throat. "Baba, why do people like Chief Ashipa have many pockets while we have none?"
"It's Ayanmo."
Senami stared at his father's face. "Who decides our destiny?"
"The gods."
A wooden statue of Osanyin, the god of herbal medicine, lived in Baba's room. "Can one bargain with them?"
Baba chuckled. "The gods answer to no one."
What was the point of going to school and working hard if it would not change who he could become? "I will not accept their decision."
"We have always been fishermen."
"I want more."
Baba scowled. "Why?"
He could not understand how Baba was content with so little. "Ono said she's has walked long enough on this earth to see great men challenge their destinies. That I have the mark of greatness."
Baba shook his head. "Your mother fills your head with foolishness. Child, a man cannot outrun his destiny. You must learn to accept yours."
Senami looked away. One day, he too will be a big man with many pockets, and his survival would not be dependent on the mercy of any human or god.