"No matter how much time passes, no matter what takes place in the interim, there are some things we can never assign to oblivion, memories we can never rub away."
― Haruki Murakami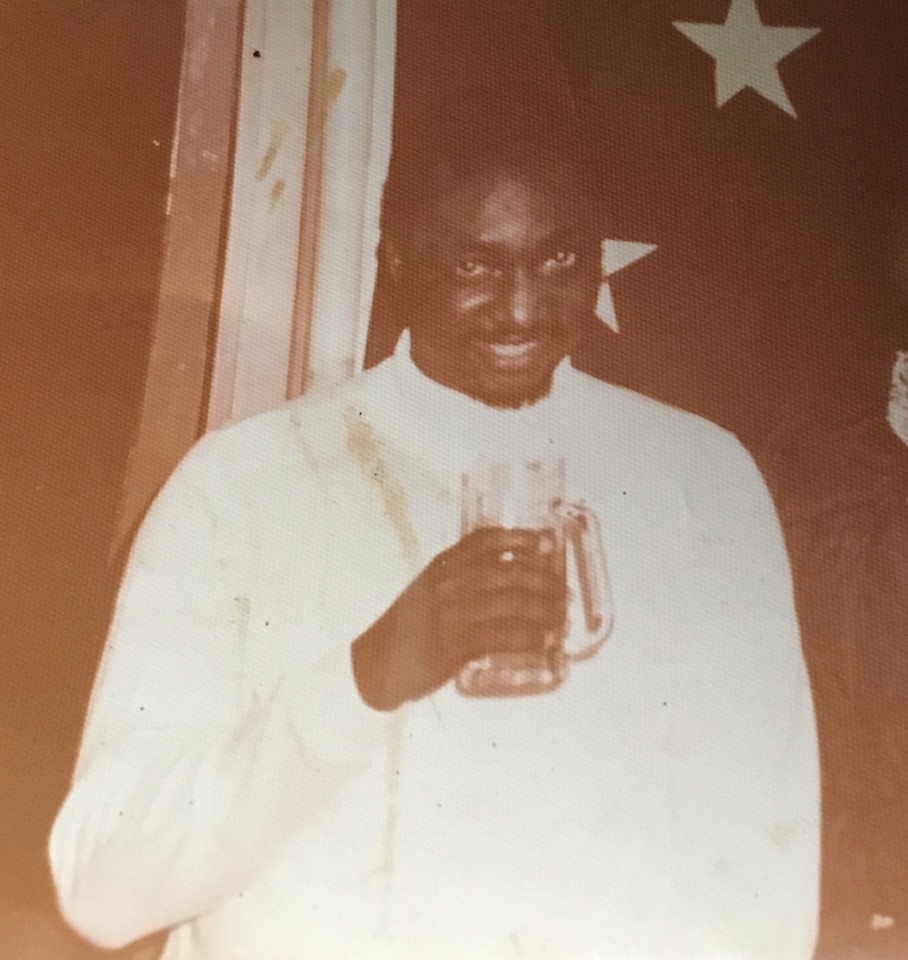 According to my father, he took this picture at the party held to celebrate my arrival into this world. At the time, Daddy was a graduate student at Massey University in New Zealand. His absence on the day I was born gave me the name Bidemi. It's the unisex name given to Yoruba children born in their father's absence.
Daddy took his last breath on November 28, 2018. As I thought about what to share on this first year anniversary, I decided on the tribute I read at Trenchard Hall, University of Ibadan, on February 1st, 2019, the day he was buried.  
*
Good morning. My name is Yejide Kilanko. It is a privilege to stand before you as the first child of Professor David Omobamidele Alonge.
Daddy began his undergraduate studies at this great institution in 1967. Since then, this university has been a part of our family's history. Today is a homecoming for him.
At my core, I'm a storyteller. So was Daddy. Over the next few minutes, I'm going to tell a couple of stories about Daddy's personality traits with the letters of his surname.
A is for authentic. Daddy was authentic. He often said what he meant. In 1989, at the end of a school term, I came home with less-than-stellar marks in my science subjects. I wanted to become an architect. Daddy looked at my report and said, if you're getting these marks in secondary school, you are going to fail in university. The following year, I switched subjects. The social sciences turned out to be the best choice for me. Daddy knew that there were other ways to design and build lasting things.
L is for loving. Daddy loved his parents, Aba Elijah and Eye Ojigini. Even though we children did not get to meet them, Daddy kept them alive by sharing their stories. He loved his siblings, their children, his cousins, his extended families, and the family he and our mother built together.
The O word I chose was optimistic. In the Yoruba lexicon, the phrase atàpátadìde is a literal description of someone who rose from a rock. A person who overcame hard circumstances. That was Daddy. He had a high level of optimism. He needed it to get through all the life challenges he faced.
N is for nurturing. Daddy understood the power of dreaming big. He actively pursued his dreams and supported the dreams of those around him.
My G word is generous. We often think of charitable acts within the limited context of abundance. Daddy gave, even when he had little. He was not only generous with material things. Daddy was generous with his laughter, his time, and his ideas.
I end with E for enterprising. I will always remember the many conversations we had about Yàkóoyó, the chain of dùǹdú and àkàrà fast-food restaurants Daddy was going to establish. The days when he was a kerosene merchant. And how he paid us children to type those long student dissertations. His life reinforced that labour has dignity and its satisfying rewards.
I know death has a way of softening and sanitizing legacies. Daddy was not perfect. But, he was imperfectly ours. And we loved him. And we miss him.
On behalf of the entire Alonge family, and our extended families, I thank you for this great honour.
*
Continue to rest in peace, Daddy. You are remembered today and always.