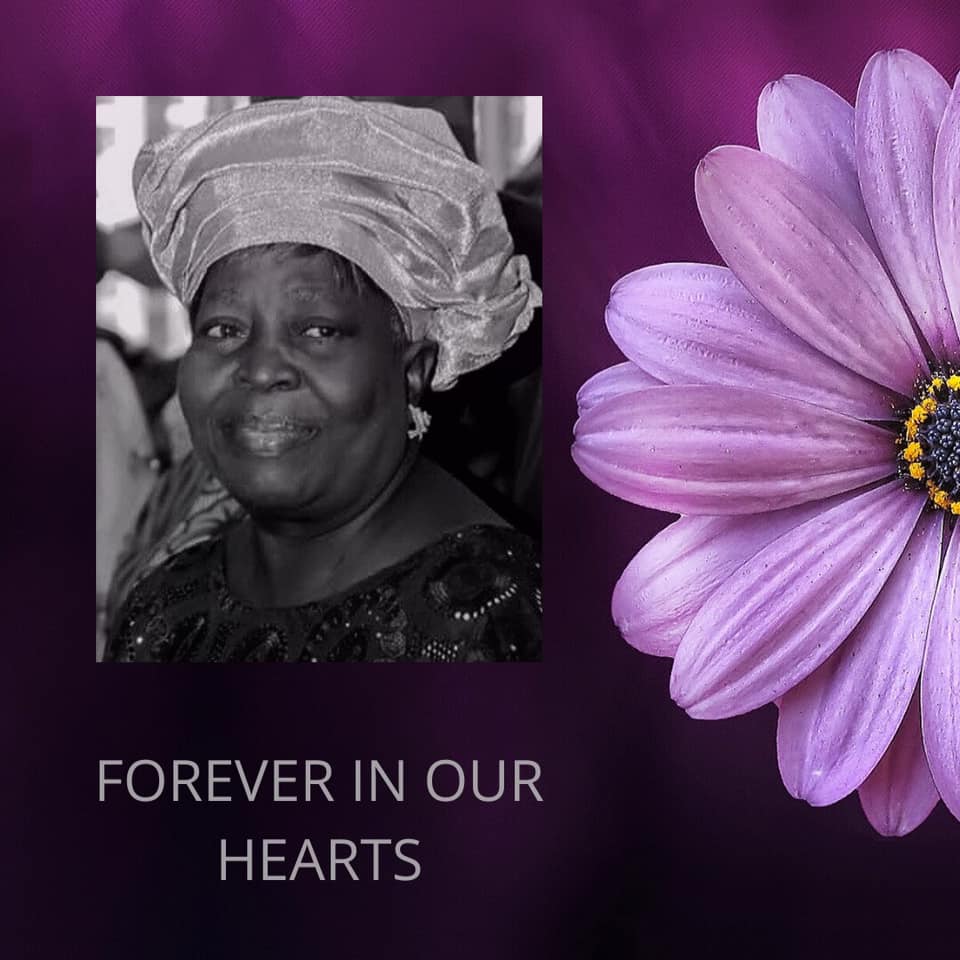 OUR MOTHER'S STORY
We celebrate with heavy hearts, but with total submission to God's unchallengeable will, the life and times of our dear mother, Mrs. Catherine Bamidele Alonge, who went to be with her Lord Jesus Christ on November 14, 2019.
Mummy was born in Usi Ekiti, Ekiti State, on February 22, 1949, to Pa Bolarinde Komolafe Adedipe and Madam Mary Olufunke Adedipe.
She began her educational journey at St. Stephens Anglican Primary School Ijomu, Akure. She then attended Saint Louis Catholic Secondary School, Akure, before traveling to Moscow, Russia, where she obtained a business diploma in cooperative studies.
Mummy returned to Nigeria, and on January 22, 1975, she married her Akure sweetheart, our father, David Omobamidele Alonge. Predeceased by Daddy, who went to heaven on November 28, 2018, their marriage lasted forty-three years.
Following her mother's footsteps and those of her beloved grandmother, Mama Comfort Adeyanlanu Olokunboro, Mummy was an entrepreneur. Over the years, she owned several businesses in the city of Ibadan and truly enjoyed working with people.
Our mother was a once-in-a-lifetime kind of woman. She gave big smiles, shook with ringing laughter, demonstrated fierce love, and was vocal about her clear convictions.
Mummy was a loving daughter, a devoted sister, cousin, niece, and aunty. She was indeed a faithful wife, an accommodating in-law, a loyal friend, a generous employer, a trusted neighbour, a fantastic mother, and the doting grandmother of nine. 
She welcomed our friends into our home and made them hers too. Above all, Mummy loved her God, and she called upon Him until the end. Her journey of faith is her lasting legacy. And knowing that she is resting in heaven, and we will see her again is our comfort and our joy.
*
My dear mama, this past year without you was hard. Truly hard. I miss you more than words can ever express. Keep resting. God's got us.